Improvements
& Specialty
Services
Painting, Alterations, Improvements, Signage, Graphics, Whiteboards, Cabinetry, etc.

Building
Design &
Construction
New Building Construction and Additions, Renovations, and Interior Design Services

Repairs &
General
Maintenance
Managed by Maintenance Services
*Please note that U-M Health manages improvements, specialty services, repairs, and general maintenance for U-M Health clinical spaces (hospitals, health centers and patient care areas). Click here to request services.
AEC endeavors to provide outstanding customer service and is committed to completing projects on time, within budget, and in a safe manner. We manage projects of all sizes from new buildings to additions, renovations, alterations, and cosmetic improvements. Information regarding the process for delivery of major capital projects is available through the User's Guide to Capital Projects. Our interior design services enhance the function and quality of the interior environment through space planning and finish selections including furniture, carpet and window coverings.
Specialty Services
We also provide specialty services such as painting, alterations, signage, cabinetry, shelving, signs, and more. Click on the links below to learn more information about these services.
GLASS PRODUCTS, WHITEBOARDS, AND MIRRORS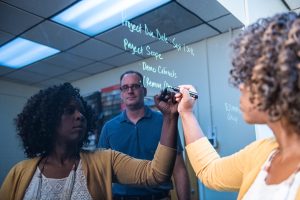 The Glass Shop has extensive experience with window and door replacements. We furnish superior glazing products and professional installation. Our services include:
Skylight repairs
Mirrors
Custom-made decorative glass products
Whiteboards (standard and custom sizes and configurations)
Window and screen replacement
Entrance systems/doors and storm doors. Parts: lock hardware, pivots, hinges, etc.
Emergency repairs
Contact us at rwilding@umich.edu or 734.647.2056
SIGNS AND GRAPHICS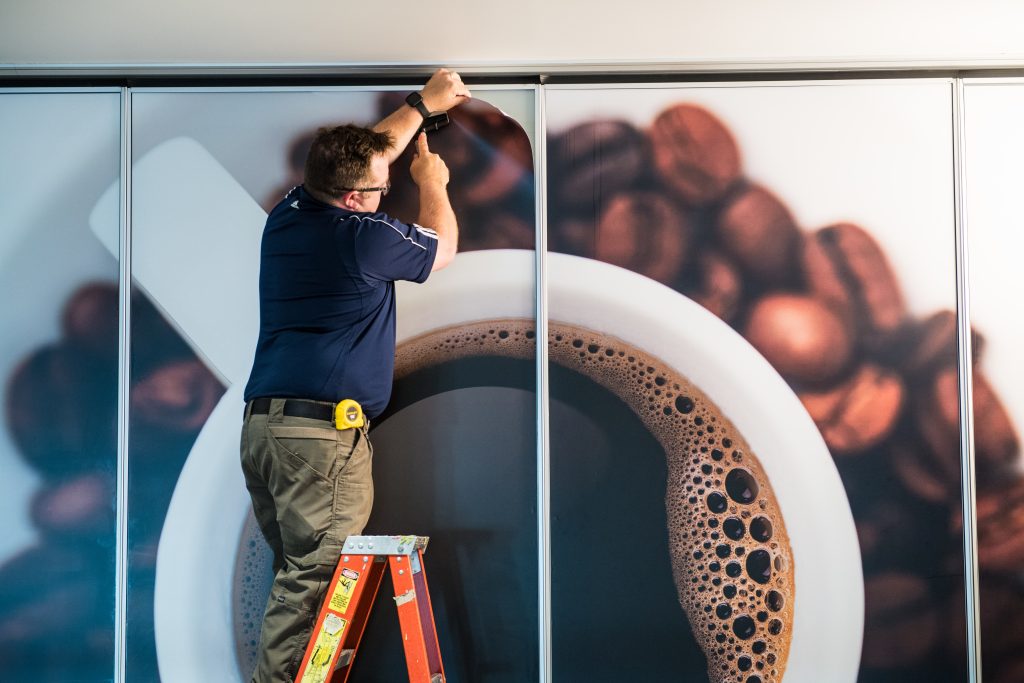 The Sign and Graphic Shop provides a wide range of services including signs, floor and wall graphics, window films, and promotional products. Most orders are custom designed to meet customer needs.
Computer-generated cut vinyl lettering & graphics
Engraved and 2+ dimension signs (ADA compliant, room number signs, plaques, stencils, and cutout letters)
Window films (privacy, decorative, graphics)
Wayfinding
Banners
Laser engraving
Pull-up display signs and bases
Contact us at  cs-signshop@umich.edu or 734.763.5234
CABINETRY, SHELVING AND OTHER MILLWORK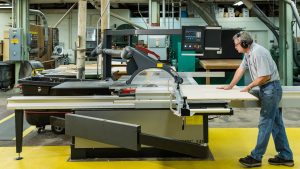 The Cabinet Shop is committed to providing the highest standard of workmanship and uses top-quality materials. Professional paint technicians offer custom color matching of paints and stains, industrial finishes, and bronzing and patination of metals.
Cabinetry and tops (wood, laminate, and solid surface)
Display cases and podiums
Shelving (plastic, plywood, chemical resistant, Trespa)
Moldings, doors, and frames
Custom projects (reception desks, paneling, office furniture, lockers, bookcases, and kitchenettes)
Spray and stain finishing (standard and custom colors), and wood antiquing
Stripping and refinishing
Contact us at rwilding@umich.edu or 734.647.2056
UManage Facilities Services Program
Some specialty services such as painting, flooring, reupholstery, and window treatments are also available through the UManage Facilities Services program. The program provides additional vendor choices and management tools for direct procurement of these services. AEC does not manage or coordinate services procured through the UManage program. 
Need Assistance?
If you are unsure where to send your request or need additional information about the services we offer, please call 734.763.3020.